Chocolate, spice and everything nice. This zesty cocktail that features our new Dark Chocolate Premium Sauce is sure to stimulate your taste buds and light up your night.
Oaxacan Kiss
Cocktail ingredients:
Garnish ingredients:
Drizzle with our Bedr Dark Chocolate Premium Sauce
Pinch of Crushed Bedr Chocolate Covered Espresso Beans
Pinch of Aleppo pepper
Orange peel
How to:
Add all cocktail ingredients into a shaker with ice and shake.
Strain into a glass over fresh ice.
Drizzle with Bedré Dark Chocolate Premium Sauce (lay it on thick, if you desire!)
Garnish with orange peel, sprinkle of Aleppo pepper and crushed Bedré Chocolate Covered Espresso Beans.
Serve & enjoy this smoky, sweet cocktail with the deep richness of Bedré dark chocolate and bright notes of orange.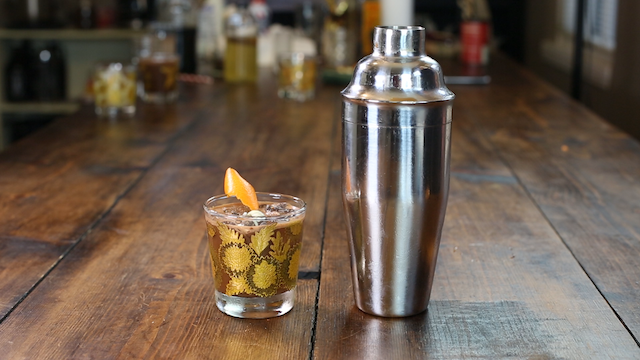 Prepare this unique cocktail for yourself and order your own bottle of Dark Chocolate Premium Sauce!